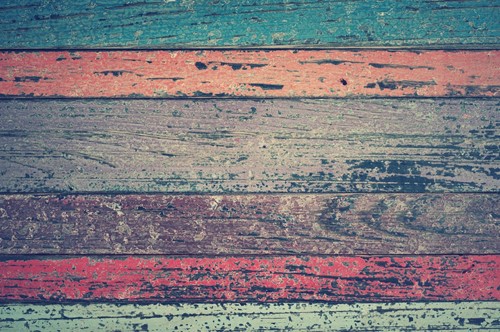 No matter where you work, it's important to love the look of your workspace. Being in an aesthetically pleasing and refreshing environment can help with productivity and focus. If you're looking for ways to add some organization and flair to your office environment, there are plenty of wood crafts you can DIY. Here are some ideas for crafting projects perfect for your office space:
Display Your Business Cards
You can turn an ordinary block of wood into a sleek business card holder for your office space. All you'll need is wood, sandpaper, a ruler and a scroll or band saw. Measure and mark the spaces for card slots and use the saw to cut in only halfway through the wood block. Depending on how thick your business cards are, you might need a thicker saw blade for this step. Once you finish the slots, carefully sand and finish your new business card holder.
The helpful thing about this craft is that you can use many sizes of wood block. You can also use different shapes if you prefer something other than rectangular. Try cutting the block in half across the diagonal for a modern triangular holder instead.
Organize Your Desk
You can create a simple desk organizer out of wood with a few power tools and some sandpaper. For this you'll need a wooden block large enough to include all the items you wish to store. Use a wide drill bit to add holes for pens and pencils. You can also add a "docking" slot for your smartphone and slots for storing small notes. Sand carefully and add a coat of paint to add a pop of color or to match existing office decor.
Cover Up Your Tissue Box
A box of tissues is useful to have around the office, but sometimes the cardboard boxes themselves can be eyesores. There are many options available for dressing up or disguising a tissue box, but why not build one yourself? For this project you'll need some plywood cut to size, wood glue and any paint or additional decoration you wish to add on the outside. For the hole at the top of the box, you can create either a rectangular or round opening in one of your plywood pieces to pull the tissues through.
Assemble the box with the empty side opposite the side with the hole. If you have a clamp available, use it to hold the box together until the glue is dry. Once it's ready, you are free to decorate it however you wish. For a classy and understated look, use your favorite wood stain. You can also paint it your choice of colors or add fun customizations like decoupage or stencils. Either way, you now have an attractive cover for your tissue box and an instant home office style upgrade.
These wood DIY projects are great for any room of the home, but work especially well for a home office. If you don't work from home, you can impress your coworkers with stylish handmade items that improve the look and feel of your workspace.